St. Frances Cabrini 22nd Annual Golf Tournament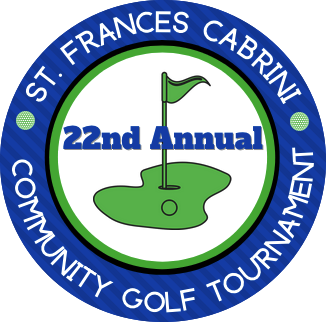 SFC 22nd ANNUAL COMMUNITY GOLF TOURNAMENT – TICKETS ON SALE NOW
The 22nd Annual St. Frances Cabrini Community Golf Tournament will be held on May 2, 2022 at the beautiful Silver Creek Valley Country Club in San Jose, Ca. St. Frances Cabrini established an annual golf tournament to create a fun event for the SFC community.
The Tournament has raised over $300,000 in the past twenty-one years to provide funding for campus beautification projects. The proceeds from last year's tournament allowed us to redesign the Big Yard green belt, which now provides outdoor learning spaces for our students.
Single Golfer: $225 (includes green fees, cart, and lunch).  Foursome: $800 (includes green fees, carts, lunch, hors d'oeuvre, and cocktails).  Sponsorship opportunities available:  from $300-$5000.  For registration and more details visit: https://sfcgolf.org/  Email John Bennett with additional questions at jbennett@sfcschool.org

St. Frances Cabrini School & Parish is a qualified 501(c)3 organization, tax ID# 94-2734503. All donations are deductible to the full extent of the law; please consult your tax advisor.